Informacje o firmie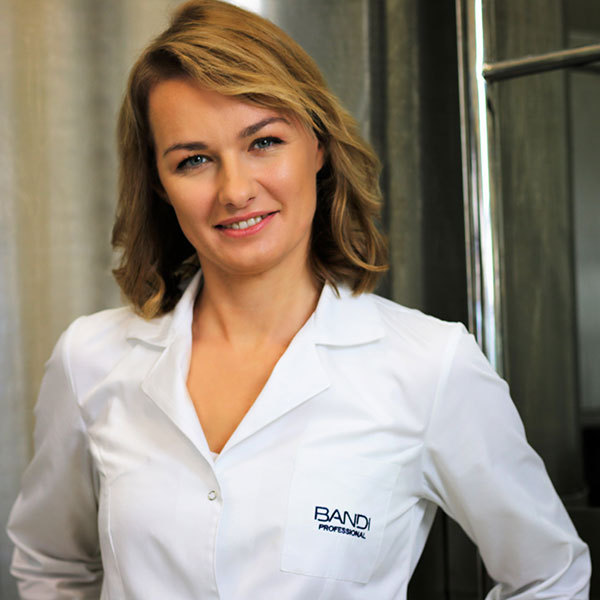 CEO of BANDI Cosmetics, Joanna Draniak-Kicinska
BANDI
was established in 1986 as a family company, built with a
passion and dedication
.
Thirty

years
have passed, and our offer includes more then a hundred of professional products for Beauty salons and Spas and an extensive range of retail cosmetic products.
Thanks to our experience and passion we create innovative cosmetic formulas based on modern technology and highest quality ingredients coming from the farthest corners of the earth. The continued success of our brand stems from our dedication to scientific study of the skin and its needs.
BANDI is an acknowledged leader on the Polish market of professional cosmetics. We achieved such a position thanks to innovative implementation of the latest scientific discoveries in the field of cosmetology. We provide our customers with a wide range of skin care products all formulated with perfectly selected ingredients for optimum affinity with all skin types and for different skin problems.
BANDI offers innovative formulations, which can be used as a whole concept, or individually selected complementary treatments to enhance current skin care range.
A matter of extreme importance for BANDI in the production of cosmetics is not only the assurance that product is safe but also confirmation that it effective. We conduct the research not only on our own range but also in cooperation with independent laboratories. Thanks to our studies, we can be certain that we offer effective cosmetics and safe face and body care to our clients.
Our customers know that BANDI cosmetics are highly efficient and of highest quality.
We won
many prestigious awards and distinctions
which are fantastic recognition of this and are particularly momentous as they are both voted for by consumers a
nd
from well respected magazines.
We pride ourselves on developing the best possible products that give real, visible results and we are continually innovating and researching new ingredients and formulas to give even better results and treat more challenging skin conditions.
BANDI is also active in education - provides a range of trainings and workshops for Beauty Professionals, where the participants can learn about the best ways to use the full range of BANDI products. Our team of trainers is fully professional, experienced and passionate about cosmetology.

The following are the other values, which just as over thirty years ago, so today are extremely important to the company: high quality, reliability and honesty, respect for people, innovation and a modern approach to all operations.
It's all because customer satisfaction is our priority.Thank you for your trust and everyday support.
The company has implemented the international ISO 9001:2008 and GMP for cosmetics industry.
MEET BANDI'S MANAGERS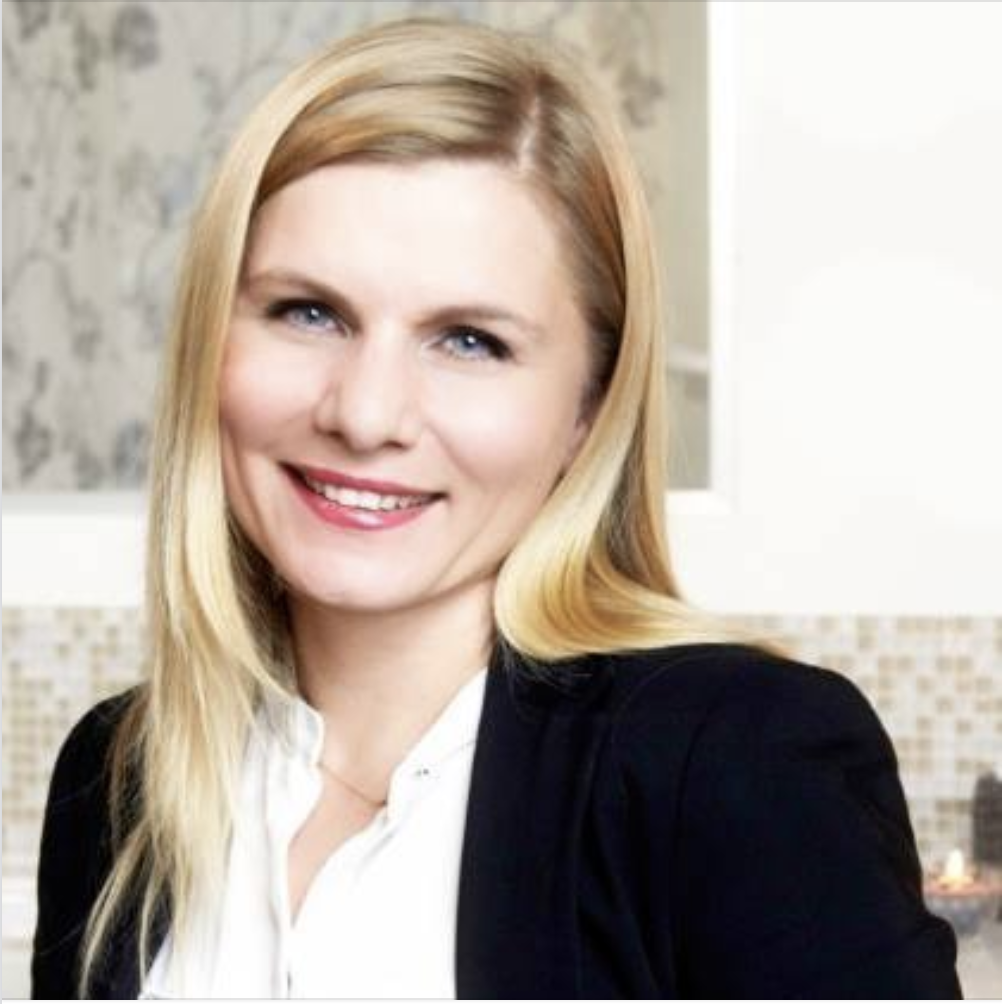 CMO, Jolanta Gralewska
Jolanta Gralewska is a Chief Marketing Officer at BANDI Cosmetics. She has worked at this position for almost 3 years now. She has been with the company for over 5 years, working previously as a BANDI's Brand Manager.
She has gained over 12 years total of experience in the beauty industry, working previously as a Trade Marketing Manager and as a Product Manager at an international skincare company.
She graduated from Kozminski University with a master's degree in strategic sales management. Jolanta also studied human resources and marketing at the same university.
At BANDI Cosmetics she is responsible for launching new product lines, marketing and communication strategy. She supervises work of the marketing team, sales team, e-commerce and digital marketing team. Jolanta manages a team of over 30 people.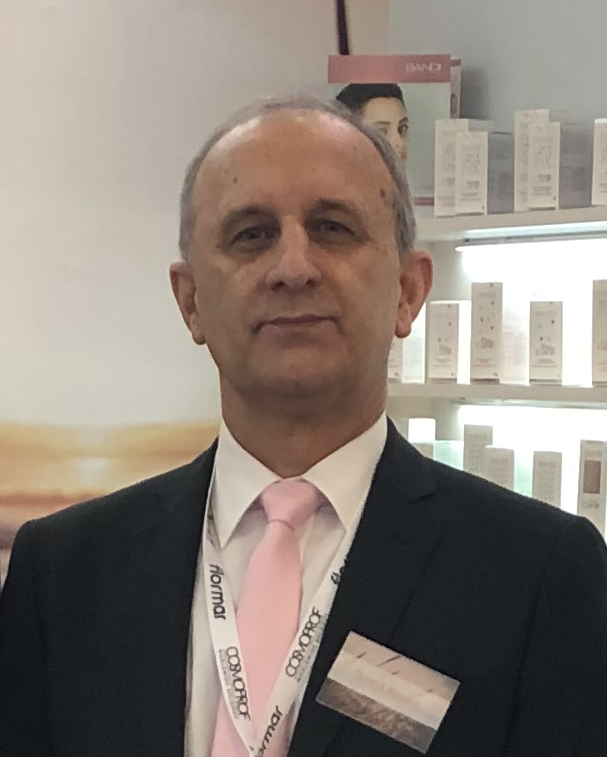 COO, Henryk Kowalik
Henryk Kowalik is a Chief Operations Officer at BANDI Cosmetics. He has worked at this position for over 3 years now. Within over 20 years, he has gained vast experience in managerial positions in companies in pharmaceutical and chemical filed. He worked for companies in Poland and abroad.
Henryk graduated from SGH Warsaw School of Economics with the Master's degree in economics. He speaks English, Russian and Italian.
At BANDI Cosmetics he is responsible for managing logistics, production and export operations. Henryk supervises logistics, including raw materials purchasing, stock management, warehousing and dispatch. Henryk manages work of Production department and Pruchasing&Logistics department. He manages a team of over 40 people.