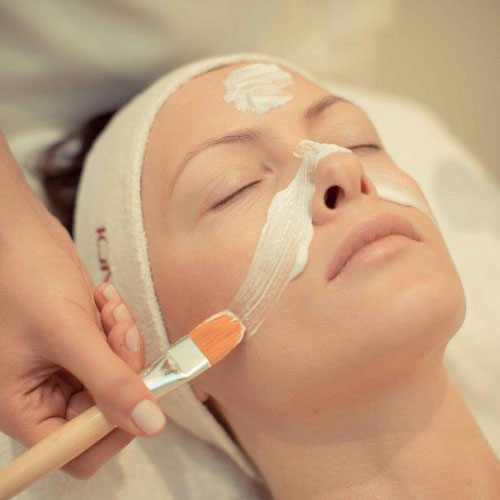 ALMOND BLISS an exfoliation treatment with mandelic and lactobionic acids and gloconolactone
If your skin is poorly hydrated, lacks elasticity, is prone to accelerated aging or shows symptoms of active acne, is delicate, irritable or capillary, intensive skin care is something you don′t have to give up on choose the Almond Bliss treatment, rich in: mandelic acid, lactobionic acid and gluconolactone which accelerates the regeneration of the skin and ensures its optimal hydration by exfoliating the stratum corneum layer of the epidermis and thanks to its antibacterial properties relieves the symptoms of active acne.
Benefits for your skin:
- smooth and radiant skin
- visible increase of skin hydration
- reduction of fine lines
- even skin tone
- accelerated healing and reduction of acne eruptions
INGREDIENTS:
Mandelic acid, lactobionic acid, gluconolatone
OUR RECOMMENDATION:
For best results perform a series of 4-6 treatments.
Recommended for all ages, also in summer.
HOME CARE:
Appropriately selected by the beautician to the problem of skin