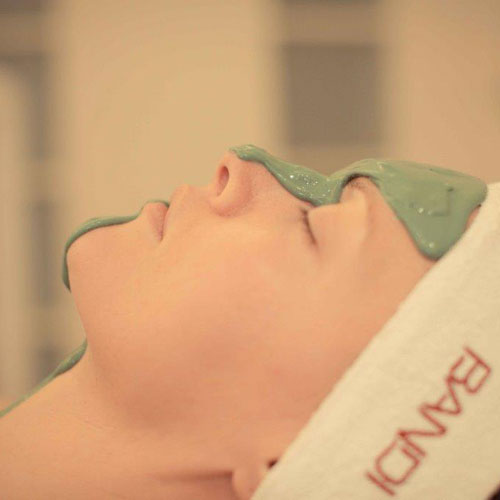 THE FOUNTAIN OF YOUTH an intensive treatment to smooth first signs of wrinkles
If your skin loses elasticity, shows expression lines or the first signs of aging, or you simply wish to look stunning during an important night out choose the Fountain of Youth treatment, rich in: pseudobotulin dipeptide, wheat germ, Irish moss, brown algae, diatomaceous earth, chlorophyll, liposome-encapsulated: hydroxyprolin, vitamin C, rutin which relaxes the muscles and activates collagen synthesis.
Benefits for your skin:
- increase of firmness and elasticity
- smoothed expression and static lines
- increased resistance to premature aging
- smooth and radiant complexion after just one treatment.
INGREDIENTS:
Pseudobotuline dipeptid, VTA liposome complex (microcollagen, vitamin C, rutin), wheat extract, Irish moss (Chondrus crispus) extract, brown algae, ditomaceous earth, chlorophyll.
OUR RECOMMENDATION:
For best results perform 1-2 treatments a month throughout the year.
Recommended for ages 30 and above.
HOME CARE:
Anti-Aging Care line